Apple IIe Enhancement kit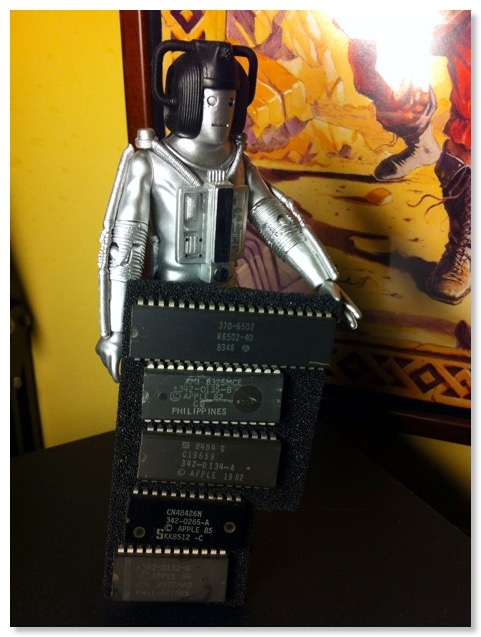 My original Apple IIe that I purchased off eBay arrived broken. The video rom was burnt out and displayed garbled graphics. In the end I could not source a replacement chip so I purchased a second Apple IIe to use as spare parts. Last week I found someone of eBay selling the Apple IIe Enhancement kit. Unfortunately it arrived with the US video rom chip which is a lot smaller than my Germany PAL version. You can see the size difference here:

Luckily someone off the Applefritter forum had the ROM image file and an EPROM burner. He burnt me the German PAL version. I'm now running a fully enhanced Apple IIe.