30/03/12 21:09 Filed in:
Music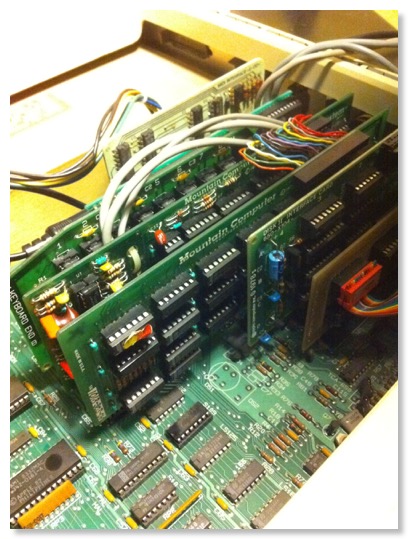 Passport Design's famous Sound Chaser. This only just pre-dates midi. Midi was introduced just a little later but then started dominating the market and these types of products slowly disappeared and midi rapidly took over. It took me a while to get this all up and running. At first I tried to get it running on an Apple IIgs but had no luck. I think there are too many changes with the Apple IIgs's hardware and the Mountain Music System cards seems to just roll over and die. Makes a sort of humming sound and thats about it.
With my Apple IIe I have had no problems. Even the light pens seems to work. Amazing technology for the early 1980's.
Read More...