My Apple IIe (PAL) has a switch which lets me select between colour and monochrome but the strange thing is when flipped to monochrome I notice the refresh rate seems to be much higher. The screen seems to flicker less. This could be due to my TFT monitor I'm using. I pick up some tamagochi band euro connector PAL TFT monitor real cheap. Still not sure though if the interference is due to the monitor's quality or from my Apple IIe? I've tried the same monitor on another Apple IIe and I get the same results. Here is a photo of the switch.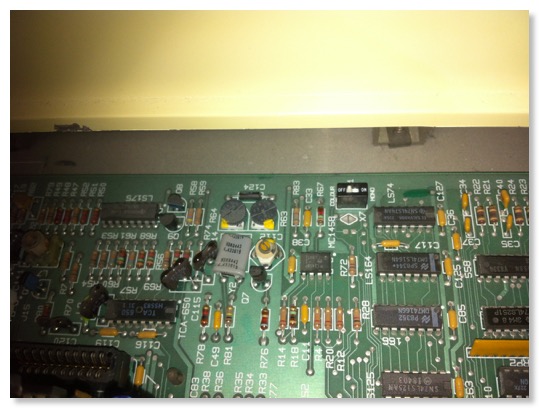 Read More...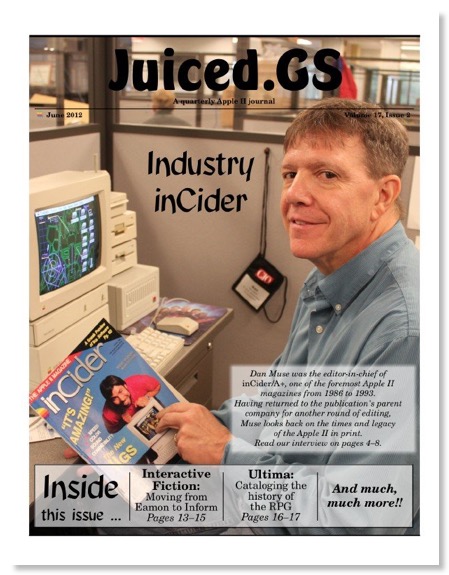 I stumbled apon this magazine a while back and instantly subscribed. These days there are very few printed magazines about the Apple II left in circulation. I'm all for saving tree's but I just can't bring myself to purchase a pdf or electronic copy. Its just not the same as thumbing through the pages. Don't get my wrong I poses an iPad and use it everyday.
Memories float back of the old days and Phrack magazine, underground press. This months issue even includes a 5 1/4" floppy disk with demo music from David Kruszyna. The same stuff as from the assembly parties back in the early 90's.
Read More...