Yamaha Music Interface
02/04/13 21:59 Filed in:
Music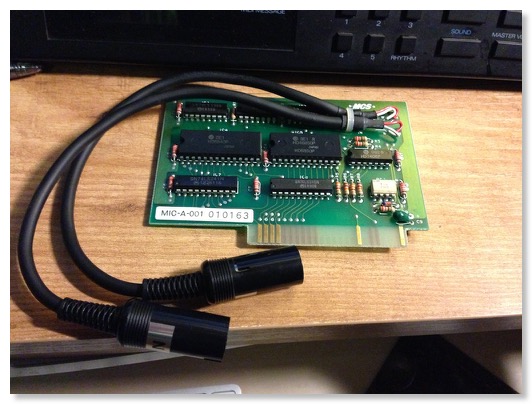 Thanks to my mate George over in the USA I managed to score this Yamaha Music Interface Midi card for my Apple II. I was using a Syntech card before which worked quiet well but I could not close the lid of my Apple II due to the midi cables connector not fitting through the hole.
The box came unopened with the Yamaha midi card, midi cables, quick start setup guide and a 5.25" floppy disk with the "sample Software". The floppy disk fired up perfectly.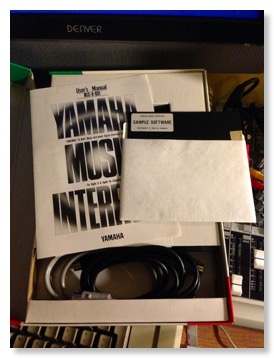 I've been told that this is a clone of the Passport Designs Midi card. I've had no problems with Ultima V and this card sounds great hooked up to my Sound Canvas SC-8850. It has no tape in/out connectors but that does not bother me as I'm not recording to a multitrack tape deck. I record straight into Logic Audio on my MAC.